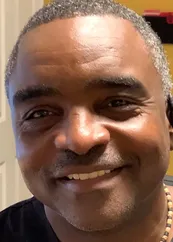 Dr. Darryl Bradley is a St. Louis, MO native who services the Saint Louis Metropolitan area as a chiropractic physician and is the owner of Bradley Chiropractic Center, LLC.
The ultimate goal of chiropractic treatment is to improve the actual structure of the spine through "remolding" its alignment. This is done by directing joints, muscles, and other soft tissues to work properly. As proper spinal function are restoring, patients will experience improvement in many areas of health such as: headaches, neck and back pain, increased energy levels, etc.
Dr. Bradley has also sequestered a team of medical practitioners who support and agree with chiropractic care as the most effective and appropriate treatment to improve a patient's health for soft tissue injuries.
His years of personal injury experience have proven that by working with a team of medical practitioners, as well as chiropractic care, adds value to your personal injury case.
Dr. Bradley specializes in the treatment and correction of spinal misalignments due to motor vehicle collisions, falls, and work related or sports injuries and believes a healthy body begins with a healthy spine.
Dr. Bradley and his staff are committed to providing the best quality care and service for you, and is passionate about educating his patients of the importance of chiropractic care.
Kenya Union is a native of St. Louis, Missouri. She is a certified Colon Hydrotherapist at Bradley Chiropractic Center, LLC Colonics Department. Kenya went through training in Colon Hydrotherapy and is a full member of i-Act.
The ultimate goal of Colon Hydrotherapy is to provide an immaculately clean facility and to follow federal guidelines for modern Colon Hydrotherapy equipment, to be confidential in regards to client care, and to make the client feel safe and comfortable.
Colon Hydrotherapis Kenya is very informative, professional, and passionate about Colon Hydrotherapy and the importance of a clean Colon. Her motto is "Gut Health is Gut wealth!"